Product Photography Course for Beginners: A Complete Guide
Learn About Digital Camera Settings, Lighting Techniques, Composition Guides, Storytelling, Props, and Styling.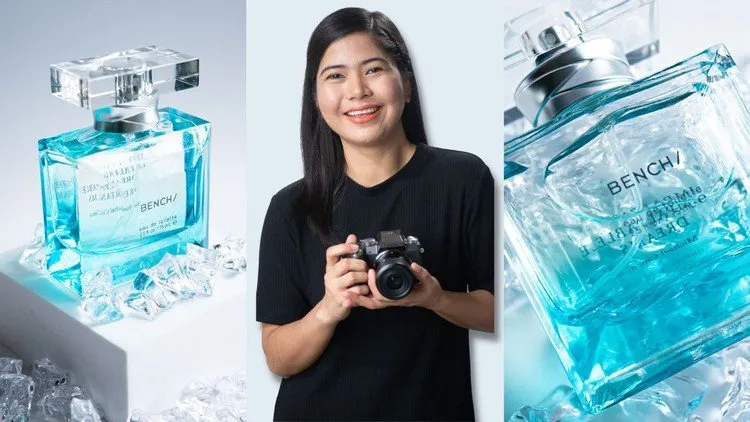 Product Photography Course for Beginners: A Complete Guide
Product Photography Course for Beginners: A Complete Guide udemy course
Learn About Digital Camera Settings, Lighting Techniques, Composition Guides, Storytelling, Props, and Styling.
What you'll learn:
Understand Photography fundamentals
Take better photos
Understand exposure controls
Understand how to take creative long exposure pictures
Difference between Raw and Jpeg
Edit Raw images in Lightroom
Understand composition & the rule of thirds
Understand the basics of portrait photography
Understand the basics of landscape photography
Requirements:
Have an interest in Photography
An eagerness to learn to Photography
An interest in DSLR cameras
An interest in editing photos
A desire to learn creative ways to shoot photos
Description:
Product Photography Course for Beginners: A Complete Guide Udemy
Are you looking for a beginner friendly course about Product Photography? You found it!
This is a newly revised course that focuses on the fundamentals of product photography starting with digital camera settings, lighting techniques, composition guides, storytelling, props, styling and even basic editing.
Over the years we collected the feedback from the first version of this course and used that to create brand new lessons that answers to student's needs and pain points like not having access to a professional camera and lighting equipments, being overwhelmed with props and styling and needing to see more examples to really get a good grasp of the topics.
Each section has a demo lesson where I will show you real life examples, troubleshooting and actual product photography photoshoot. Each section also has an assignment to give you time to practice and get your hands dirty :)
Here are some of the things that you can learn from this course:
How to take control of your most powerful weapon in creating scroll stopping product photos - Your camera.

How to achieve a balanced exposure for professional looking product photos.

How to switch from shooting all "AUTO" to manual and how to ease into it by mastering the exposure triangle.

How to choose lenses and accessories for your home studio.

How to use different light sources to create different moods and vibes in your photos.

How to use household items as light modifiers to create irresistible product photos.

How to photograph different products such as jewelries, perfumes, beauty products, clothes, bags, shoes, etc.

How to use Long standing but easy composition rules and guides to create product photos with impact

Visual perception and how to create photos that can connect to your audience.

How to use lines, shapes and patterns in product photography.

How to properly crop and frame your product photos.

How to choose the best orientation and angle to showcase the product.

What is product styling and why it's important in product photography.

Why storytelling is the key ingredient in effective product styling.

Best practices in planning for a product photoshoot.

How to use brand adjectives to choose a theme.

Tips and best practices when sourcing product photography props.

More styling tips and techniques from actual product styling demo for different themes and vibe.

My basic photo editing workflow for that final fabulous final look.

Exporting best practices for different social media platforms.
You can use the skills that you will learn from this course to photograph your very own products or your clients' products. May it be small, delicate or big products, even fashion photography. There are tips from this course to help you in your photography journey.
What camera should you use?
It does not matter what digital camera you are using, may it be a DSLR, mirrorless or an iPhone you can definitely enroll in this course. :)
Who is your instructor?
Hi there! My name is Rose! I am a Photographer, Videographer and Online Course Creator from the Philippines. My work is focused on events, food and product photography and creating courses to share practical tips from my experiences. I made so many mistakes and bought gear and props I haven't used up to this day. In my courses I share everything. From mistakes to avoid and techniques to help cultivate your photography and videography skills. :) I have taught over 50,000 people locally and globally on how to create scroll stopping food and product photos and here are a few words from some of them:
"Perfect for a beginners' course. Short, to the point, and easy to do in one sitting! I'll be diving deeper into the videos when I put these tips in action. I liked how Rose expressed the importance of using what you currently have before splurging for fancy equipment" - Nika T.
"Best photography course I ever took. Very practical, easy to understand and Rose is wonderful! I learned so much!" - Shiran A.
"This course is simply amazing. It's very detailed and easy to follow. I didn't know much about shooting my own products, but she did a great job of simplifying the process and now I have the confidence and knowledge to shoot my own products." -Valerie
"I just love the course ! It exceeded my expectations. It is just so practical and so genuine and professional." - Bassem M.
"The steps are easy to follow and the course was not overwhelming. I like how the topics are separated into short videos that are engaging." - Tiara F.
"I have been watching different videos to improve myself, this one is definitely one of them that is practical and helpful. Thank you again!" -Ming Yin H.
"This course is perfect for a beginner. It taught me so many great techniques about composition, photo editing, lighting, etc etc." - Tanya N.
By the end of this course you will be more confident in using your most powerful tool which is your camera, you will be more familiar with lighting and different ways you can set up for different effects, you will no longer be intimidated with composition and you will be more confident in styling your scene. I really hope you'll join me! See you inside the course :)
Who this course is for:
Beginner Photographers
Beginners
Online sellers
Bloggers
Content creators
Influencers
Small Business Owners
Course Details:
4.5 hours on-demand video
18 downloadable resources
Full lifetime access
Access on mobile and TV
Assignments
Certificate of completion
Learn About Digital Camera Settings, Lighting Techniques, Composition Guides, Storytelling, Props, and Styling.
Demo Link: https://www.udemy.com/course/diy-product-photography/
Generating Download Link... 20