Systematic Literature Review : A Practical Guide
Systematic Literature Review, Meta Analysis, PICO, PEO, GRADE Framework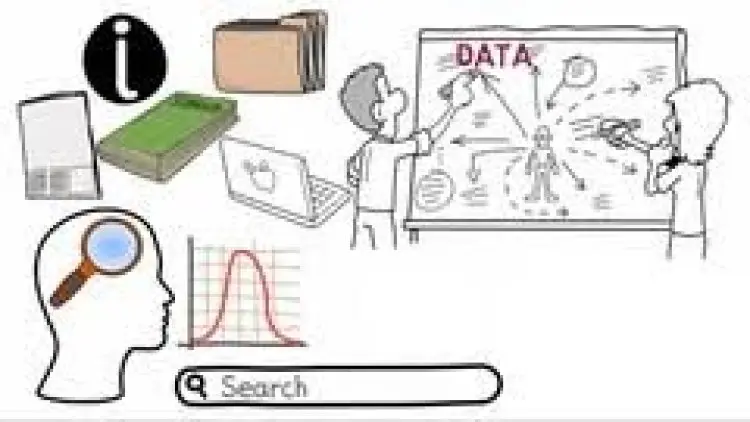 Systematic Literature Review : A Practical Guide
Systematic Literature Review : A Practical Guide udemy course
Systematic Literature Review, Meta Analysis, PICO, PEO, GRADE Framework
What you'll learn:
Step by Step guide to conduct Systematic Reviews
How to Develop Systematic Review Protocol
Where to Register Review Protocol
Developing Review Question - PICO, PEO, SPIDER
Conducting Comprehensive Literature Search - Boolean Operators
Quality of Evidences - GRADE Framework
Synthesizing Systematic Review Results - Classification Mechanism
Publishing Systematic Review Results
Requirements:
Understanding of Basic Research Terminologies
Basic Statistics
Description:
The core purpose of this course is to introduce students about 'How to perform Systematic Literature Review". The course will introduce quantitative and qualitative methods to perform systematic literature reviews, meta-analysis and also provide practical guidelines for publishing systematic reviews. This course consist of seven sections and include contents starting from protocol development, designing research question, conducting literature search, inclusion and exclusion criteria and presentation of results. Moreover, its covers multiple frameworks like PICO, SPIDER and PEO. Furthermore, this systematic literature review covers the guidelines of PRISMA. This course will cover examples from multiple disciplines to enhance participants understanding about systematic review process.
It is expected that at the end of this course, students will be able to answer following questions: Systematic Literature Review : A Practical Guide Udemy
1. What is systematic reviews and meta-analysis?
2. How to conduct comprehensive literature review?
3. How to use Boolean Operators to conduct systematic reviews?
4. What is the difference between PICO, SPIDER and PEO?
5. Developing research questions using PICO, SPIDER and PEO criteria.
6. How to report findings of systematic reviews?
7. How to conduct systematic reviews in social sciences, clinical trials and sciences?
8. Conducting Evidence of Quality - GRADE Framework
9. How to publish systematic reviews?
#Systematic#Literature#Review*#SLR#Meta-analysis#PICO#SPIDER#Shakil#ResearchMentor #Publications #Manuscript #Impactfactor #Research #PEO #Boolean #Protocoldevelopment #Literaturereview
Who this course is for:
Research Scholars, Students, Policy Makers, Teaching faculty, Academicians
Early Career Researchers, Research Groups
PhD scholars and Graduate Students
Course Details:
33 downloadable resources

Certificate of completion
Systematic Literature Review, Meta Analysis, PICO, PEO, GRADE Framework
Demo Link: https://www.udemy.com/course/systematic-literature-review-a-practical-guide/