Cloud Computing Sales
The Hottest Tech Market: Close more and better deals by understanding clients' business objectives + technology roadmap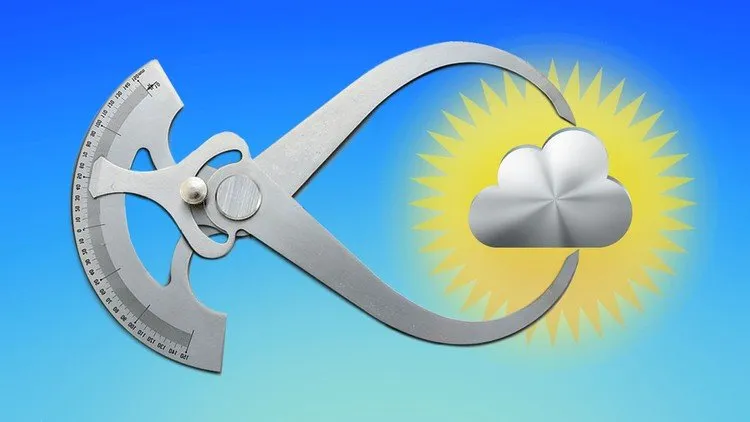 Cloud Computing Sales
Cloud Computing Sales udemy course
The Hottest Tech Market: Close more and better deals by understanding clients' business objectives + technology roadmap
What you'll learn:
Sell Cloud Computing solutions to skeptical companies who keep their computing resources on-premise.
Tap into the rapidly changing Cloud Computing landscape and why it is so important to see how a solution will help your clients with their business model.
Build skills in lead generation, building a pipeline, qualifying prospects, eliciting requirements, and proposing solutions that are practical to implement.
Have more informed conversations with prospects, clients, sales engineers, solutions architects, business analysts and even the C-suite. Be fluent about topics such as information governance, big data, data warehouses, data lakes, extract-transform-load (ETL), databases, analytics, business intelligence/data discovery, business process re-engineering, web services, microservice architecture (MSA), 12 factor, service-oriented architecture (SOA), enterprise service bus, and the difference between virtual machines (VMs) and containers.
Apply the latest methodologies to create value with Enterprise Value Integration. C-level clients respond to members of their team and vendors proposing solutions that create value.
Participate in decisions whether to use Waterfall or Agile/Scrum project management techniques.
Stay involved in projects to assure they are successful and case studies can be produced that quantify the value created.
Requirements:
Apply the latest methodologies to create value for customers and shareholders with Enterprise Value Integration. C-level clients respond to value-driven proposals and solutions.
The class has 16 assignments with each lecture as well as and quizzes. Students will use a customer relationship management (CRM) application, and a student many want to learn more about the CRM of their choice with another course, such as SugarCRM, Pipedrive, or Salesforce.
Description:
Cloud Computing Sales Udemy
VERSION 2.0: NEW & IMPROVED COURSE BASED ON STUDENT FEEDBACK
Are you curious about how the most successful sales people generate Cloud Computing Sales? The course is designed for people who want to transform their lives by effectively selling high-value Cloud Computing solutions to enterprise clients. You will learn detailed ways qualify prospects based on asking the right questions about what they already have and what they want to do. You will also learn what to include in a proposal from both a business and technical perspective. 
Generate More Transactions by Solving Business Problems
• You will be able to have intelligent and informed conversations with engineers and executives as you solve their business problems with cloud-based technology solutions
• There are 15 quizzes, one after each lecture to remind you of the most important takeaways
• 16 assignments have been created to allow a student to focus on a SaaS vendor and its competitors
• The assignments also allow students to learn about CRM applications, video conferencing software, and more
• The average lecture is 11 minutes and the course takes three hours
Preview the course and watch the Introduction to see the assignments. Homework is for sales people, not engineers, programmers, or data scientists. The assignments revolve around the things cloud computing account executives need to know how to do, such as working with a customer relationship management (CRM) platform, qualification, lead scoring, researching, understanding client business models, and following the competition. Register for the course after watching the Introduction. There are no surprise assignments. You can see them all in the Introduction.
Cloud Computing is a Fast-growing Market
• Market is projected to more than quadruple in the next decade
• There is a increasing need for sales people, marketers, solutions architects, business analysts, and engineers who can use the right terminology and understand the concepts that enable the cloud to work
• You will learn about Application Programming Interfaces (APIs), Microservice Architecture (MSA), Information Governance, Big Data analytics and much more 
• There are several downloadable files you can use immediately – including a CSV file with contacts at dozens of cloud computing firms that can hire you!
• Learn about famous vendors such as Amazon Web Services, Microsoft Azure, Salesforce, Hubspot, as well as many others with an downloadable poster with 27 categories of service models and vendors in each
• Downloadable content also includes a research report for SaaS sales people and open source software business models
• Open source has impacted the world of the cloud – as evidenced by the recent acquisition of Red Hat by IBM
Course Structure Makes It Easier to Apply What You Learn 
There are nearly 200 companies discussed along with real-world case studies. Diagrams are presented in several steps, explained in language anyone can understand. Budgets, CIO technology roadmaps, and implementation processes are described to help you sell profitable solutions. At the end of the course, you will be able to generate case studies that show the value you and your team were able to generate.
Watch the INTRODUCTORY LECTURE (at no cost) to learn about "customer churn," compensation and incentive structures for account executives, and questions you can ask of a sales manager in the hiring process or review period. Know when a SaaS business model is working, what it needs to do to make changes, and when churn might doom a SaaS company that hires you. Churn impacts your compensation, so it is the most important thing you can learn to impact as a sales pro in the SaaS ecosystem. 
If you want to generate transactions by solving business problems with cloud technology solutions, this course will provide unique insights on how to do that. You don't need a computer science degree to take the course, but you have to be driven to sell.
Who this course is for:
Anyone who wants to be in the hottest tech market as a sales person, account executive, sales engineer, solutions architect, or marketing professional.
The course in not an in-depth "how-to" for developers or engineers and the only discussion of code will be of a conceptual nature.
Course Details:
24 downloadable resources

Certificate of completion
The Hottest Tech Market: Close more and better deals by understanding clients' business objectives + technology roadmap
Demo Link: https://www.udemy.com/course/cloud-computing-sales/
Generating Download Link... 20