Active Directory on Windows Server
Learn how to deploy and manage all aspects of Active Directory, Group Policy, DNS and many more technologies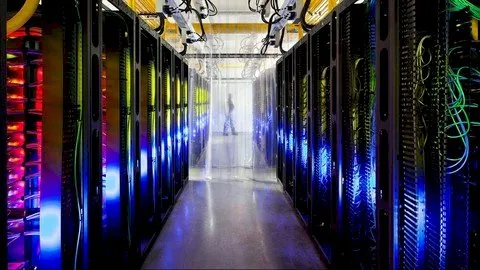 Active Directory on Windows Server
Active Directory on Windows Server udemy course
Learn how to deploy and manage all aspects of Active Directory, Group Policy, DNS and many more technologies
What you'll learn:
Deploy domain controllers
Understand OU, Domain and Forest design
Deploy Read Only Domain Controllers (RODCs)
Manage Operations Masters (FSMO)
Manage user accounts, computer accounts and groups
Deploy domain controllers using PowerShell
Plan Active Directory Sites and manage replication
Perform Active Directory migrations
Deploy and manage Certificate Services/Certification Authorities
Requirements:
A basic understanding of Windows based networks.
Understand the concept of an Active Directory Domain
Description:
Active Directory on Windows Server Udemy
Do you want to be a master of Active Directory? If so, this course is intended for you. This course will broaden your knowledge of active directory domain services (AD DS). You will learn how to configure some of the key features in Active Directory such as Active Directory Domain Services (AD DS), Group Policy, Dynamic Access Control (DAC), Work Folders, Work Place Join, Certificate Services, Rights Management Services (RMS), Federation Services, as well as integrating your on premise environment with cloud based technologies such as Windows Azure Active Directory.
This course is beneficial for those that are already IT professionals and for those that are entering the IT field.
You will learn:
· Active Directory terms
· Active Directory deployment
· Deployment using PowerShell
· User account creation and management
· Computer account creation and management
· Group administration
· OU structuring and management
· Configuring delegation
· Planning Global Catalog placement
· Read Only Domain Controller deployment
· Managing Operations Masters (FSMO Roles)
· Group Policy fundamentals
· Domain and Forest functional levels
· Implementation of the Active Directory Recycle Bin
· Planning Active Directory site design
· Configuring Active Directory sites
· Planning Active Directory Trusts relationships
· Creating trusts between two separate forests
· Disaster preparedness and recovery of Active Directory
· Restoring Active Directory objects
· And more...
Who this course is for:
This course is targeted to those that want to learn active directory deployment and administration.
Course Details:
Certificate of completion
Learn how to deploy and manage all aspects of Active Directory, Group Policy, DNS and many more technologies
Demo Link: https://www.udemy.com/course/active-directory-on-windows-server-2016/
Generating Download Link... 20