Object oriented programming with Javascript - Build Quiz App
[OOPs] Build Randomized Quiz App with Timer - Front End Web App Development - Hands-on training - Build app from scratch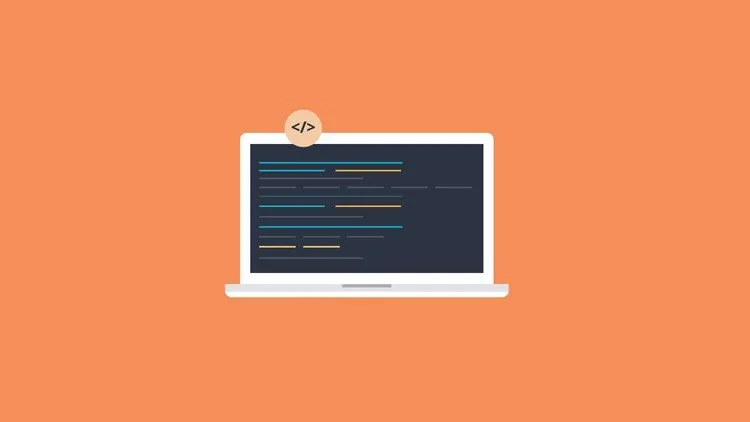 Object oriented programming with Javascript - Build Quiz App
Object oriented programming with Javascript - Build Quiz App udemy course
[OOPs] Build Randomized Quiz App with Timer - Front End Web App Development - Hands-on training - Build app from scratch
What you'll learn:
Understand all the core Object-Oriented concepts in Java
Understand Object Life Cycle with Internal Memory Organization
Think in an Object-Oriented manner while writing programs
Confidently write Java Console Applications using Object-Oriented concepts
Requirements:
Some very basic knowledge of Java like variables, conditional statements, looping statements, arrays, methods is expected
Description:
Object oriented programming with Javascript - Build Quiz App Udemy
Practice makes perfect.
Start your journey into becoming a professional front end web developer here!
Learn how to create a real world Object Oriented programming based Dynamic Quiz app with Timer!
At DigiFisk, we like making learning fun. Our courses are interactive and fun with a ton of practical elements to it. We've decided to take it a step further with our Front end Web app development practice series. 
Once you learn the syntax of a programming language, the next logical step is to start creating software and apps. But that's where most students get stuck. Problem solving isn't as easy as learning a bunch of syntaxes. 
But we aim to make it easy for you. We also aim to teach you intermediate programming topics like object oriented programming while at it.
What will you learn in this course? 
In this course, you'll learn how to build your Randomized Dynamic Quiz App with Timer & Answer Trackers from the ground up with just HTML5, Javascript and CSSS and Object Oriented programming concepts  in just a couple of hours. 
You'll learn:
1. How to create the HTML5 structures of this app. 
2. How to make the app pretty with CSS (design, design, design!)  
3. How to make the app work (draw on the canvas) with logic and algorithm, i.e Javascript 
4. Basic concepts of Javascript and Object oriented programming (concepts related to this project). 
5. How object oriented programming works in building real world applications
6. How to build a completely dynamic real world quiz app with Javascript, HTML5 and CSS3 with a randomized question pulling feature.
7. How to build a fully featured timer for your quiz app.
8. How to build a colored answer tracker for your quiz.
9. Logical problem solving skills
By the end of the course, you'll be one step closer to creating front end web apps like a pro. You could even try creating other  web apps and games from the concepts you learn in this course. 
How is this course designed? 
I've made this course as easy to understand as possible. I've structured it in such a way that each section will handle one of the 3 languages covered here. 
Introduction: This is where I'll explain how the app works, it's various features and what we'll be using to achieve the same results. 
Module 1: We'll be teaching you how to create the bare bones of the app with HTML5. The result will be a page with all the elements we need in our app, devoid any colors or design elements. 
Module 2: Here, we'll "beautify" our app. We'll be using CSS elements to give our app colors and styles. At the end of this module, we'll have a Quiz App app that'll look like the final result, albeit one that does not work yet. We'll cover that in the Javascript module.  
Module 3: We'll be covering some basic concepts of Javascript in this module.  We'll also be adding lectures on object oriented programming with Javascript (creating and using objects with Javascript). We'll only cover concepts that we'll need for our app's Javascript code though. If you already know the basics, you can skip this module. 
Module 4: This would be the meat of the course. We'll be delving into Javascript & Object oriented programming code of our app in this module, and We'll teach you how to make the app work (make the quiz, the tracker, the randomized question feature and the timer work) in here. 
Final section: Finally, We'll give you some ideas on how to improve/enhance the app further and make it your own in terms of design and functionalities. 
This course is for you if:
1. If you like learning by doing rather than hours of boring theoretical lectures. 
2. If you're a complete newbie to the world of web development, or just programming in general, and would like to start creating software with the help of a beginner-friendly course. You'll learn the basics of everything used in this project (HTM5, CSS3, Javascript, HTML canvas).  I'll be explaining every single line of code I'll be using in this course, so you won't feel lost.
3. If you have the passion for programming, and if you know the basics of HTML5 and CSS3, but you're stuck on the practical aspects of it. Turn your theoretical knowledge into practical knowledge with our course. 
4. Do you want to get into real world programming and object oriented programming? This course will take you a couple steps further in the right direction.
5. If you want to delve into the exciting world of front end web app development, this course will take you a couple steps further in the right direction.
6. If you're a Javascript web developer who just wants to try out a new project. Our course welcomes coders of every level, from absolute beginners, to pros.​
7. If you know the theoretical concepts of Javascript but would like to learn how to apply your knowledge in the real world.
8. If you want to add a real-world project to your resume - to get a promotion or find a new job
9. If you want to pad your portfolio with a cool project to bag more freelance web development projects.
So, what are you waiting for? Get this course today, and begin your journey into the wonderful world of front end web app development and object oriented programming!
Who this course is for:
If you like learning by doing rather than hours of boring theoretical lectures.
If you're a complete newbie to the world of web development, or just programming in general, and would like to start creating software with the help of a beginner-friendly course. You'll learn the basics of everything used in this project (HTM5, CSS3, Javascript, HTML canvas). I'll be explaining every single line of code I'll be using in this course, so you won't feel lost.
If you have the passion for programming, and know the basics of HTML5 and CSS, but you're stuck on the practical aspects of it. Turn your theoretical knowledge into practical knowledge with our course.
Do you want to get into real world programming and object oriented programming? This course will take you a couple steps further in the right direction.
If you want to delve into the exciting world of front end web app development, this course will take you a couple steps further in the right direction.
If you're a Javascript web developer who just wants to try out a new project. Our course welcomes coders of every level, from absolute beginners, to pros.​
If you know the theoretical concepts of Javascript but would like to learn how to apply your knowledge in the real world
If you want to add a project to your resume - to get a promotion or find a new job
If you want to pad your portfolio to bag more freelance web development projects
Course Details:
8 hours on-demand video
6 articles
5 downloadable resources
Full lifetime access
Access on mobile and TV
Certificate of completion
[OOPs] Build Randomized Quiz App with Timer - Front End Web App Development - Hands-on training - Build app from scratch
Demo Link: https://www.udemy.com/course/object-oriented-programming-with-javascript-build-quiz-app/
Generating Download Link... 20