SAP MM Training - in Plain English
You know English ? That's more than enough to learn SAP MM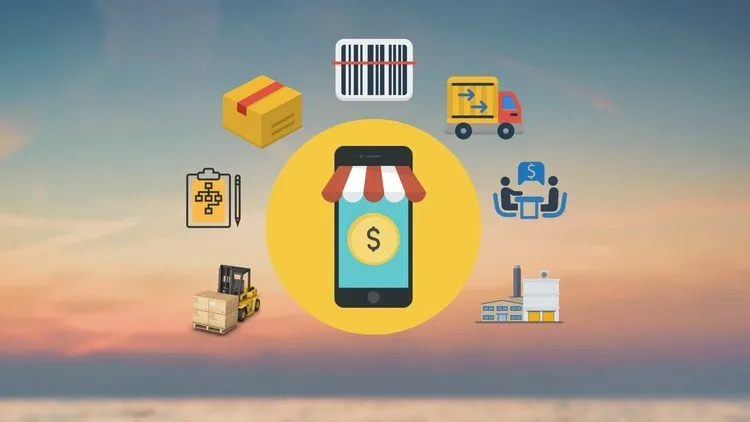 SAP MM Training - in Plain English
SAP MM Training - in Plain English udemy course
You know English ? That's more than enough to learn SAP MM
What you'll learn:
Understand the major business processes in SAP MM
Understand how to complete the business processes in SAP MM
Understand key technical concepts ( apart from the business processes ) like Movement Types
This course is NOT just a short HOW-TO. It deals with all the important business processes in SAP MM
Requirements:
Get Access to an SAP IDES System ( Neither Udemy nor I are authorized to provide you with the same )
A windows or a Mac Laptop
Description:
SAP MM Training - in Plain English Udemy
** Disclaimer ** -  
I do NOT do Live Training. SAP is a registered trademark of SAP AG in Germany and many other countries. I am NOT associated with SAP.
SAP software and SAP GUI are proprietary SAP software. Neither Udemy nor me are authorized to provide SAP Access. You can officially get SAP Access to practice on SAP system from SAP's website. I am not allowed by Udemy to place a link here. Please google "SAP Access" and you can find the URL for the same.
Wish there were somebody who could teach you SAP MM in plain English without all the jargon ? You have come to the right place. This is an example-based, hands-on training series in SAP MM. The goal of this course is to teach you all the major business processes in Material Management, Procurement, Consumption based planning and Physical Inventory - the key process areas in SAP MM. On top of that this course will also teach you how to perform these transactions in SAP, hands-on.
If you are looking to become an SAP MM Functional consultant or an end-user in SAP MM, this course will both "paint the big picture" as well as "show you the weeds" . 
What is this course about ?
SAP MM is a very vast subject. It takes at least 30 to 40 hours of learning. The goal of the course is to simplify this process as much as possible. The word "simplify" - that is really the key. This course does not claim to be the most comprehensive course in MM, nor the most advanced course in MM. It has just one goal - to let you learn SAP MM as simple as possible. 
How long will this course take to complete ?

This course is designed to tell you everything you need to know about SAP MM in a very gentle way. Since this course is designed from a freshers' perspective, if you are already an SAP functional consultant ( in other areas of SAP ), then the pace of this course might be a bit slow.
Who this course is for:
Anybody who is interested to learn SAP MM
SAP Functional consultants in other modules ( eg., SD, CRM, FICO ) who want to understand the P2P cycle because of cross-functional customization or integration issues
End users of SAP who want to learn SAP MM Transactions
Freshers who want to get into SAP functional modules.
Warehouse managers, procurement managers or other folks who want to into IT as a functional consultant.
ABAPers who want to move into functional modules.
Course Details:
27 downloadable resources

Certificate of completion
You know English ? That's more than enough to learn SAP MM
Demo Link: https://www.udemy.com/course/sap-mm-training/
Generating Download Link... 20