Email Marketing: Send Unlimited Emails via Own Mail Server
Learn to create your own mail server & start sending unlimited emails for your unlimited websites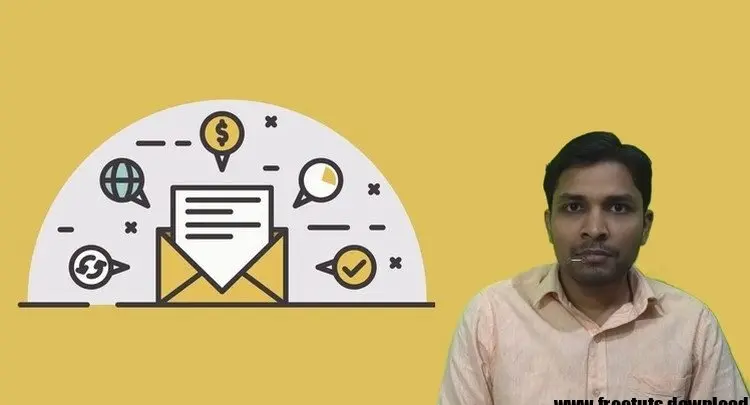 Email Marketing: Send Unlimited Emails via Own Mail Server
Email Marketing: Send Unlimited Emails via Own Mail Server udemy course
Learn to create your own mail server & start sending unlimited emails for your unlimited websites
What you'll learn:
Send & receive unlimited emails/newsletters
Host mail for multiple users and multiple domain names.
Catch all emails send to your website even on non existing email addresses
Send emails/newsletters from your website via mail server
Relay emails/newsletters through SMTP
Access emails via IMAP
Requirements:
You will need a server, which will cost you $5 per month
You should have domain name
You should be to ready to learn
Description:
Email Marketing: Send Unlimited Emails via Own Mail Server Udemy
Learn to set up your own mail server like Gmail, Outlook and send emails/newsletters without any limit. 
Subtitles have been added to all the lectures.

Sending emails to your customers was never been cheap & unlimited. Email service provider charges insanely huge amount to deliver emails to your customers. In addition to that, they also charges you for storing contacts. 
Create your own mail server on cloud just like Gmail. 
Host mail for multiple users and multiple domain names.
Synchronize contacts & calendar using Exchange/ActiveSync
You server will be automatically configured to follow modern mail protocols (DMARC, DKIM, and  SPF) and the best security practices which includes HSTS, strong ciphers, opportunistic TLS, DNSSEC (with DANE TLSA). These configuration will ensure your newsletters never get flagged.
You will also be able to create website on main domain as mail server will be installed on subdomain. 
Take control of your privacy.

Do you accept that all your data (including business contract & confidential information) get collected, processed, and analyzed? Email service provider like Gmail, Outlook etc have their terms & conditions. Become your own mail service provider in few easy steps from top to bottom. 
Who this course is for:
Anyone interested in email marketing
Anyone wants to send unlimited emails at minimum cost
Anyone wants to manage their emails them-self instead of third party
Anyone wants to set mail server like Gmail
Anyone wants to create unlimited custom email address
Course Details:
1.5 hours on-demand video

Certificate of completion
Learn to create your own mail server & start sending unlimited emails for your unlimited websites
Demo Link: https://www.udemy.com/course/email-marketing-send-unlimited-emails-via-own-mail-server/
Generating Download Link... 20