Beyond Robert Johnson: Master the Early Delta Blues Style
This course comprehensively covers foundational blues music, exploring its unknown masters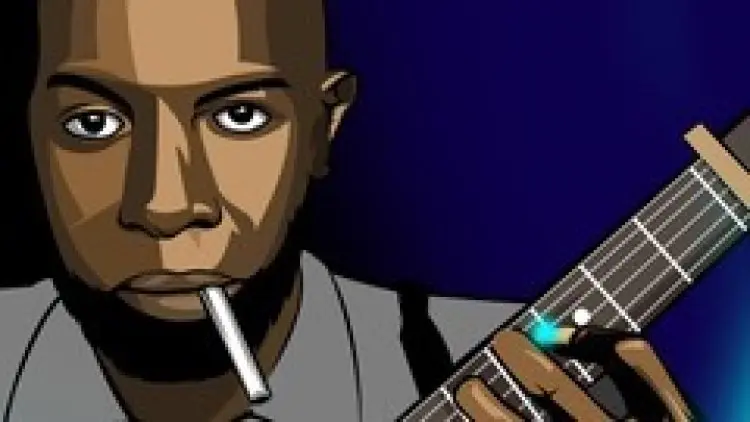 Beyond Robert Johnson: Master the Early Delta Blues Style
Beyond Robert Johnson: Master the Early Delta Blues Style udemy course
This course comprehensively covers foundational blues music, exploring its unknown masters
What you'll learn:
Become familiar with so-called "obscure" blues musicians, who were key players to the music
Learn the unique moves that these guitar players used to influence your own music and playing
Gain a full understanding of slide guitar and fingerstyle through actual application, rather than exercises
Know the actual context and historical progression of blues (leading to Rock n' Roll) prior to the 1940s
Requirements:
Listen to blues, and have a basic understanding of the guitar
Description:
Beyond Robert Johnson: Master the Early Delta Blues Style Udemy
Traced back far enough, many genres celebrated today are rooted in the blues, specifically the early acoustic blues that was luckily recorded before WWII. It was a poverty-stricken, racist time when these artists struggled through day-to-day life, sometimes as sharecroppers, other times as bootleggers, and by night as musicians. Some were never known, almost faceless, with no existing photographs or anecdotes, only a ghost-like presence through fuzzy, low quality recordings.
A meandering path, music slowly took on its various evolutions, moving forward with Robert Johnson's rock & roll connection, Muddy Waters' migration north to revolutionize with Chicago Blues, and other music like jazz adopting the feel driven style. Flipping faster through the chronology, that music, originating in the American South, turned out to be a seed that informed Chuck Berry, Jimi Hendrix, the Rolling Stones, Clapton, Led Zeppelin, and can even be traced to later bands like Black Sabbath, and Van Halen.
Knowing where and how these later styles originated is a deep-dive that this course is focused on, even more so than the detailed fret by fret exploration of these achetypal songs that are covered. Yes, by the end you will be able to play these songs with great accuracy and ease, but most of all you will experience sounds and early techniques the way these great past players experienced them. Many know of Robert Johnson, but he was in some ways the last of a historic lineage of folk musicians. Exploring several of these musicians, I hope you leave with a greater understanding of this original music.
Who this course is for:
Guitar enthusiasts, seeking to enrich their hands-on knowledge of blues music
Course Details:
Certificate of completion
This course comprehensively covers foundational blues music, exploring its unknown masters
Demo Link: https://www.udemy.com/course/beyond-robert-johnson-master-the-early-delta-blues-style/
Generating Download Link... 20