Learn Seismic Data Acquisition
For Oil and Gas Exploration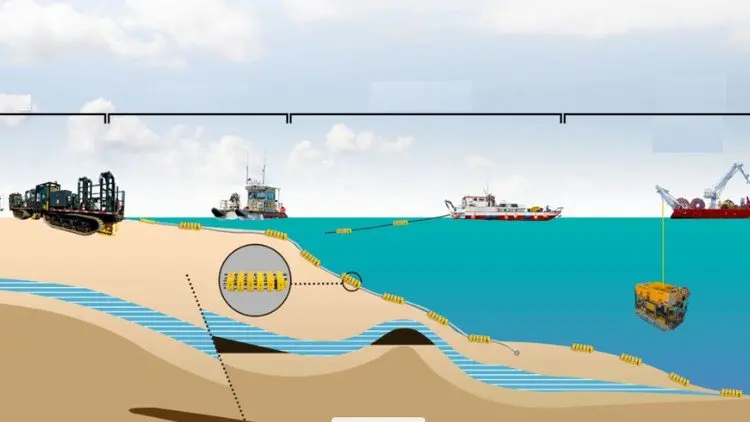 Learn Seismic Data Acquisition
Learn Seismic Data Acquisition udemy course
For Oil and Gas Exploration
What you'll learn:
Understand different 2D & 3D onshore and offshore acquisition techniques that will enhance the participants' knowledge
Improve participants' capabilities in quality control in order to ensure better supervision and optimization of the acquisition parameters.
Gain knowledge, skills, and practical tools to deliver effective input data for the processes using the latest techniques
Improve supervision techniques, by focusing on effective data acquisition parameters
Better evaluate the cost of the seismic survey and optimize expenditure, ultimately contributing value to the organization.
Understand the limitations in the different seismic data sets, so participants can improve multi-disciplinary teamwork.
Requirements:
The participants must have a knowledge in the basics of geophysics and seismic methods
Description:
Learn Seismic Data Acquisition Udemy
This course will start with an Introduction to the basic principals of the Reflection  Seismic Method, starting from the wave form, wavefront, wave characteristics, and its objectives. The course covers the key theories to ensure optimum data quality, and these will be discussed along with practical examples in order to improve the participants' skills when it comes to selecting the acquisition parameters. This will be followed by an overview of the best practices and the most recent seismic 2D and 3D data acquisition technologies used onshore and offshore. The participants will then learn the most important terms of seismic data techniques, Delegates will learn how to select the acquisition parameters, how to compute field statics in their own operations and in different environments using the latest techniques, in Onshore, Offshore and transition zone, including Ocean Bottom Cable (OBC) data Acquisition.
The course is highlighting the main theoretical foundations, and the way to QC in each step, in order to improve the participants' acquisition supervision skills, allowing in-depth discussions with the acquisition contractors and optimizing the its parameters.
This course is intended for people with a little background in geophysical reflection methods. The course content focuses on the professional selection of seismic data acquisition parameters and its optimization.
Who this course is for:
This course is intended for Oil and Gas exploration, or any other team interpretation geophysicists, geologists involved in seismic data acquisition and processing,
Course Details:
3 hours on-demand video
Full lifetime access
Access on mobile and TV
Certificate of completion
For Oil and Gas Exploration
Demo Link: https://www.udemy.com/course/learn-seismic-data-acquisition/
Generating Download Link... 20